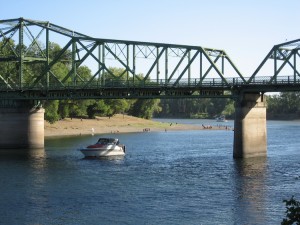 I believe that good stewardship and prudent management of our natural environment and resources - the 23-mile stretch of the American River Parkway for example - are essential and fundamental responsibilities that we all must share. Good stewardship involves long-term strategic planning to minimize any possibilities of environmental damage or emergencies. Cooperation between county residents, government leadership and agencies are essential to ensure the protection and preservation of our natural resources for future generations.
-Phil Serna
News & Upcoming Events
CLIMATE ACTION PLAN WORKSHOPS - November 15 and 16, 2016
Sacramento County is currently working on the Climate Action Plan – Communitywide Greenhouse Gas Reduction and Climate Change Adaptation (Communitywide CAP) project. The Communitywide CAP will include strategies that will both (1) reduce greenhouse gas emissions that are causing climate change, and (2) help the community prepare for and adapt to the effects of climate change. Public participation and input is encouraged to ensure the Communitywide CAP reflects the needs of Sacramento County. Read flyer for time and location of workshops.