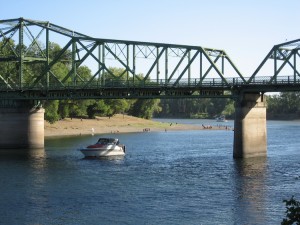 I believe that good stewardship and prudent management of our natural environment and resources - the 23-mile stretch of the American River Parkway for example - are essential and fundamental responsibilities that we all must share. Good stewardship involves long-term strategic planning to minimize any possibilities of environmental damage or emergencies. Cooperation between county residents, government leadership and agencies are essential to ensure the protection and preservation of our natural resources for future generations.
-Phil Serna
Upcoming Events & News

August 23, 2017 - Having a clean and safe American River Parkway, and expanding opportunities for people to extricate themselves from homelessness, are not mutually exclusive intents. We can and must do both.
The Board of Supervisors will consider a plan and budget appropriation to accomplish these objectives on Wednesday, August 23 at 2:00 p.m., 700 H Street. Members of the public are welcome to give testimony in person, email Board of Supervisors members, or submit electronically to become a part of the public record. The agenda and staff report will be published online a few days prior to the meeting. Stay tuned for more details as we draw closer to the hearing.
Please contact me or my staff at supervisorserna@saccounty.net or call (916) 874-5485 if you have additional questions.
Read this recent story published in The Sacramento Bee: Violent crimes rise on American River Parkway. 'He took issue with me just being there,' cyclist says